10 Hipster Things to Do in Dallas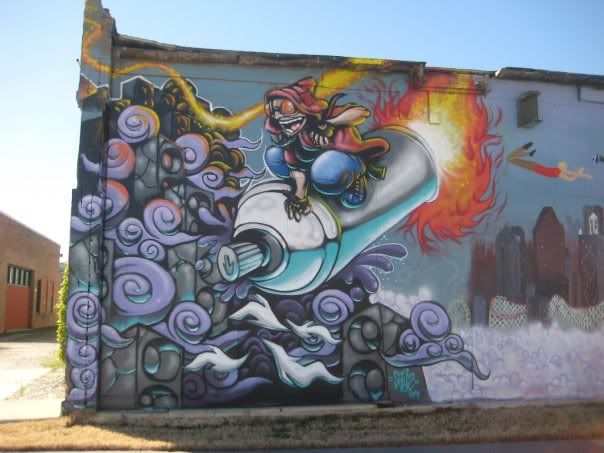 If you live in Dallas, you're faced with the never-ending dichotomy of glam verses sham, pretty verses gritty. You might walk into a dive bar one minute and see a thirty thousand-dollar millionaire douche trying to pass him/herself off as a Dallas hipster by shear environmental choosing, and then see an authentic peacocking indie bemoaner two bar stools down judging said millionaire before he/she can be judged. Sigh. That's Dallas.
Below is just a fun list of some activities to do in Dallas
for those who don't take themselves too seriously, plus they are: a) strictly in Dallas b) FREE or cost less than $15 c) year-round or available most of the year, d) Kinda hip.
1. Catch an Indie Show at Good Records - This local indie music store has withstood the test of time and the advent of MP3s. Apparently people still like physical CDs, box sets, and vinyl. Speaking to the owner, I found out that they had their best year to date in sales in their nine years of existence. Yea! for them and yea for people who keep their business thriving. Cost: Free
2. Attend a Burlesque Show - at the Lakewood Theater. The theater's opening-day event in October 1938 started with "Love Finds Andy Hardy" with the irrepressible Mickey Rooney and the fast-rising singing sensation Judy Garland. Over the last 60+ years the Lakewood Theater has stood as a beacon -- both literally and figuratively -- in the East Dallas landscape. Cost: Varies, Free - $15 avg. per ticket
3. Glam Out - Try on vintage clothes at the Buffalo Exchange, Dolly Python, House of Dang, and Emeralds to Coconuts. Cost: Free to browse
4. Acquire Bow Hunting Skills - Texins* Archery Club (*correct spelling) offers group lessons and yearly memberships to their archery range. They'll hook you up with a compound bow or, if you're feeling medieval, a classic straight bow. Classes are held each Wednesday 6-7pm (except holidays), no reservations needed for groups under 10 people. Cost: $10 for gen. public, $5 for members ( I once did this is with Howard, MadeLoud's CEO)
5. Hang with World Travelers - Every Tuesday night a group of world travelers who travel through an exchange program meet on the back patio of Amsterdam Bar in Exposition Park. Join this Dallas sub-community after signing up for an account on CouchSurfing.org. Hang out with this group of bohemian travelers and hear a lot of interesting stories. Cost: Free
6. Join Free Spirited Yogis - There are several yoga classes and dojos that provide instruction on ancient ways to de-stress, release pent-up energy, as well as opportunities to meet others. Karmany is a completely free Dallas yoga house (except for donations)! Dirt Cheap Yoga, and Sunstone are inexpensive, with package deals for first-time yogis. Cost: Free (donations accepted) & $10-a-day packages
7. Go Mural & Statue Gazing - Deep Ellum is a hotbed for graffiti. Many of the music venues use graffiti artists to advertise music shows. In the late 1980s, the city allowed a number of local artists to paint the walls of the Good Latimer Expressway tunnel. The tunnel was demolished in spring 2007 to make way for the DART Green Line train. Since then, more projects have been developed to restore the area's longstanding artistic legacy such as the Traveling Man series (pictured above). Read more about the new murals or go to Deep Ellum and see them for yourself. Cost: Free
8. Rock an '80s Roller Rink - Bring back the nostalgia of hair bands blaring on the juke box while circling the rink. Take a group or your family to White Rock Skate Center. Cost: $5.50 afternoons, $7.50 evenings
9. Play 2ft Jenga - Barcadia on Henderson has several nostalgic videos games as well as ski ball, all for 50 cents a game. They also have three or four sets of homespun Jenga style games made from two-by-fours. Find out the drink specials at Barcadia. Cost: Free
10. Be a Swinger - Dallas Swing Dallas Society maintains a calendar of swing dance lessons they teach around the city: the Sons of Herman Hall, ACME Swing Company, Southside. Cost: $5
Article adapted from 31 Fun Things to Do in Dallas, also by me.
Photo: Bev Garvin @ SupportBigD.com
This artist is not currently featuring any music in their player.
New York

,

NY

Santa Ana

,

CA

Lake Dallas

,

TX

Grapevine

,

TX

Colleyville

,

TX

St. Louis

,

MO

Baltimore

,

MD